(英語 TOP)Having a baby in Japan?
Hello! I'm Miyuki Brown, Japanese midwife and proud mum of two.
I am setting up my new company Your Midwife offering a very personal service to mothers to be.
As a midwife, I have over 13 years' experience gained at general hospitals in Osaka and Tokyo. During this time, I attended more than 1,000 deliveries and provided advice and support to over 2,000 women.

Preparation is key
My work at the frontline of midwifery has taught me how important it is for expectant mothers to prepare well for the birth of their baby and the post-natal phase.
This could include anything from making positive changes to their home environment, to planning activities to support their emotional and physical needs.
In my role as a midwife, I enjoy helping new mums take these first steps with confidence.

Support for non-Japanese mothers
Motherhood can be challenging, especially if you're a foreign national planning to give birth to your baby in Japan. Pre and post-natal procedures might be different to back home and there may be cultural differences in addition to language barriers.
Mothers-to-be have also found that there is a shortage of information available in English for non-Japanese people who are planning to have babies in Japan. Fortunately that is where Your Midwife can help you.

Overcoming the challenges together
As well as having a wealth of experience as a midwife and mother myself, I am also familiar with intercultural issues relating to Japan, as my husband is from the UK and I frequently travel abroad.
I enjoy using this additional knowledge and experience to manage and reduce these worries for non-Japanese women.

Creating happy memories
One of the things that I love about being a midwife, is helping women to overcome anxiety so that they can look forward to childbirth and await their delivery with confidence.
Imagine yourself having a great, safe, satisfying childbirth! I'm here to help you get there.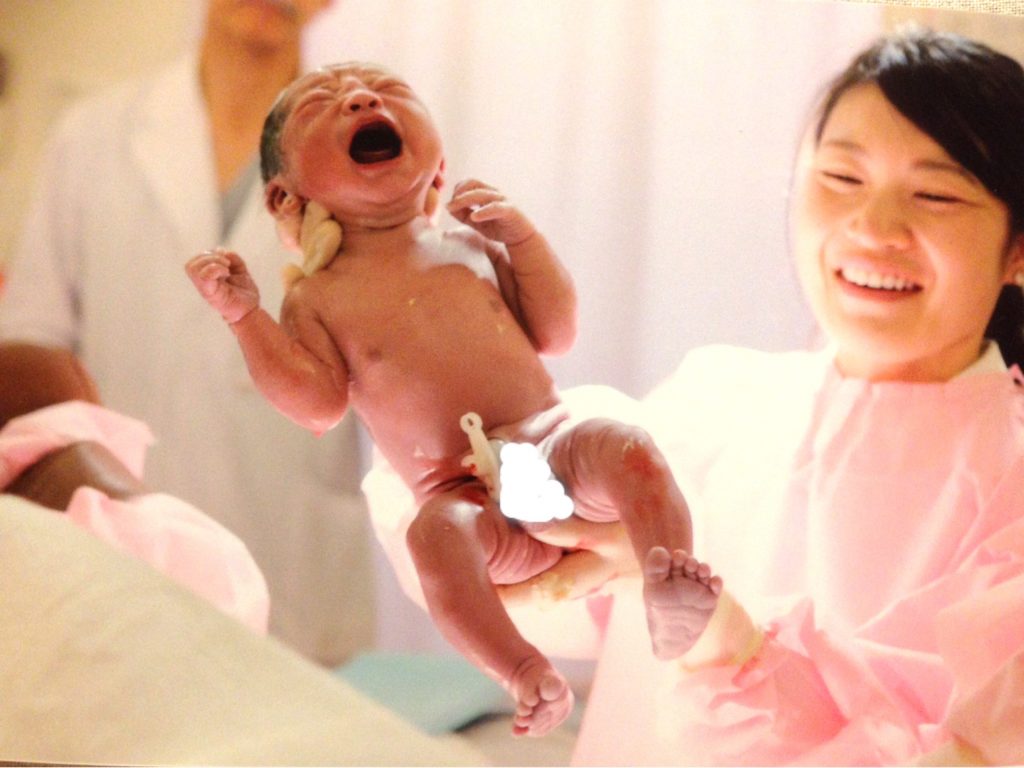 ※I'm not delivering babies at the moment, but doing so always felt like being present at a miracle!